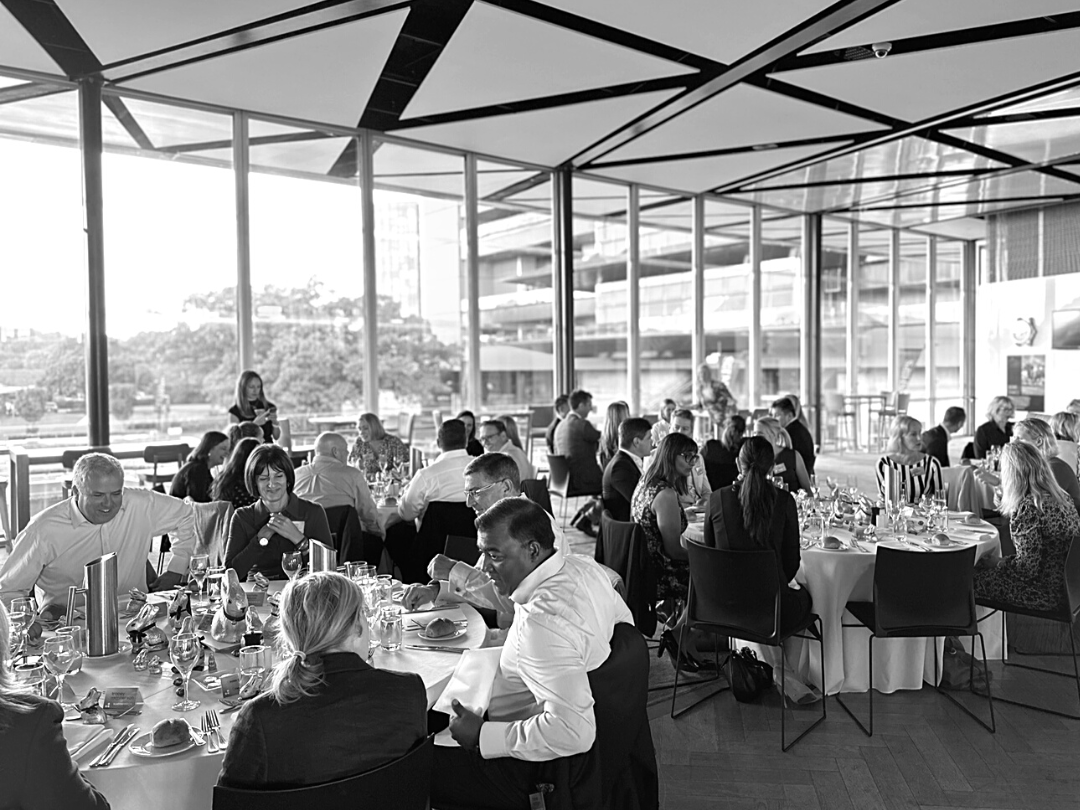 WIM 2023: Women in Multinationals
21 November 2023, 8.15am - 4pm
Hyatt Regency, Darling Harbour, Sydney
Australia's only summit for women in foreign owned multinationals
51
% of Australia's population is female
60
% of all under- and post-graduates are female
18
number of female CEOs in the ASX300
49
Australia's global rank by female economic participation
23
% gap between male and female pay in Australia
200
years to reach gender equity on income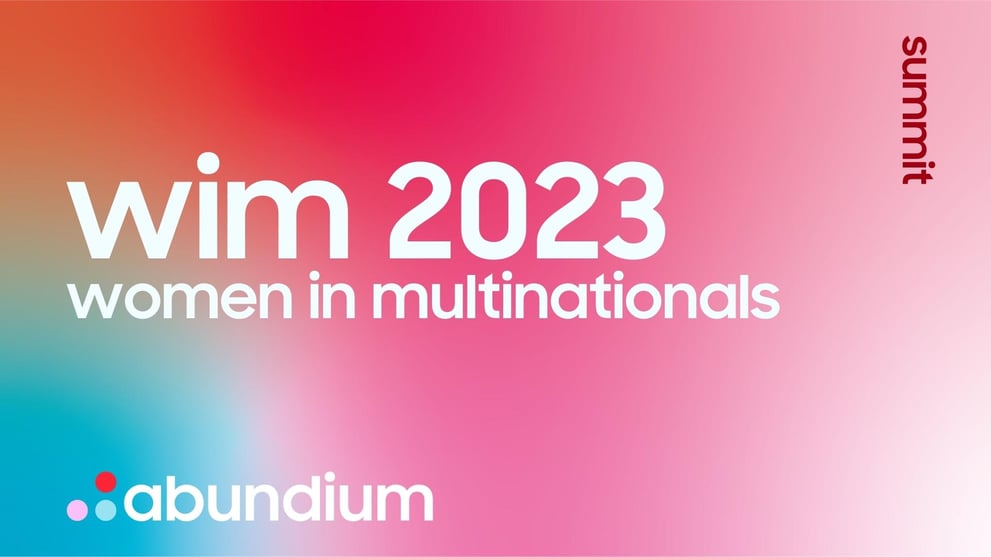 Australia needs help
Foreign owned multinationals
in Australia
can lead the way in creating a gender equal world
both
h
ere and
abroad
.
We are 'the innovation nation
'.
Let's
innovate on
gender equality and equity together at WIM 2023.
why
Decades of studies show women leaders help increase productivity, enhance collaboration, inspire organisational dedication, and improve fairness (source).
what
WIM
is a full day summit featuring over a dozen world class thought leaders & multinational
and NFP
CEOs,
leveraging
a collaborative design to promote peer to peer learning.
who
For Women in Multinationals, Champions of Change, and DEI influencers in foreign owned companies to build knowledge & networks together with their true peers and multinational CEOs and HRDs.
speakers
Top multinational and female leaders in Australia and global management thinkers.
more
Dr Louise Mahler
Adjunct Professor, Gravitas Expert, Keynote Speaker of the Year, Leadership body language and voice coach
Read full bio
Dr Louise Mahler
Adjunct Professor, Gravitas Expert, Keynote Speaker of the Year, Leadership body language and voice coach
more
Pip Marlow
Salesforce CEO ANZ & ASEAN 2020-2023, Suncorp CEO Customer 2017-2019, Microsoft Australia MD 2011-2017
Read full bio
Pip Marlow
Salesforce CEO ANZ & ASEAN 2020-2023, Suncorp CEO Customer 2017-2019, Microsoft Australia MD 2011-2017
more
Megan Dalla Camina
Founder and Global CEO of Women Rising, IBM Director Strategy 2004-2013, PwC Director 1999-2002, GE Leader 1994-1999
Read full bio
Megan Dalla Camina
Founder and Global CEO of Women Rising, IBM Director Strategy 2004-2013, PwC Director 1999-2002, GE Leader 1994-1999
bonus experiences
All WIM attendees will also be invited to be inspired and learn from two female global thought leaders before and after the WIM Summit.
How to fast track your company growth via world class EX & CX with masterclass speaker Tiffani Bova, Growth Evangelist at Salesforce (18 Oct'23, 10-11am, via Zoom)


How to create customer obsessed cultures, with masterclass speaker Carolyn Taylor, Founder & author of Walking the Talk. (5 Dec'23, 10-11am, via Zoom)
agenda
The purpose of the WIM Summit is to help supercharge the careers and impact of women in multinationals. We simply must do more, responding to findings such as below, if we want to create a gender equal world.
core outcomes
Build and deepen relationships with female top talent and DEI champions inside and outside your company / industry

Be inspired and informed by successful female multinational CEOs

,

global thought leaders

and male allies

Educate and elevate all multinational leaders (including men) to create a gender equal world
74
% of women said they would leave their organisation if their employers did not invest in their careers
40
% of women said their employer had not invested in their development over the last 18 months
50
% of women have considered changing careers in the last 18 months (see source below)
part one
speakers
Dani Matthews
Executive Panel
Pip Marlow
the women in multinationals leadership challenge
Welcome to country
Dani Matthews – getting real about women in multinationals including the current landscape, the power of sisterhood, being the change we wish to see, women's leadership superpower of empathy and the opportunity of abundance for all.
Executive Panel – why is it so hard? Setting the current challenge and how organisations get in their own way
Pip Marlow – An open and honest get real Q&A session, where Pip will delve into the triumphs and challenges of leadership for women, drawing from her remarkable multinational career.
This journey includes her roles as Microsoft Australia MD, a daring leap to Suncorp Customer CEO, and most recently, her position as CEO of Salesforce ANZ and ASEAN. Serving as an inspirational international figure, Pip will offer guidance to women with aspirations of attaining senior leadership roles in multinational organisations. Her advocacy for diversity, equity, and inclusion is unwavering. Pip perceives a vital opportunity for women to harness the influence of networks, mentorship, and sponsorship to an even greater extent.
Beyond her professional endeavours, Pip is a devoted mother to two daughters and cavoodles. She stands as a staunch advocate for integrating work and life and being unapologetically human.
morning tea
peer-to-peer networking
Opportunity to learn from leaders in the room
part two
speaker
Louise Mahler
solving the challenge for women in multinationals
According to The Voice of Women at Work 2023 report the number 1 challenge women face when it comes to their career is confidence and moments of self doubt. Only 7% of women feel confident at work all the time, 29% of women surveyed have been told they need more confidence, nearly a third of women (32%) have been told they need to speak up more, and 28% have been advised to build executive presence.
Enter Dr Louise Mahler, voted a top expert globally on leadership gravitas, body language, communications and voice. Louise combines her extensive studies including a PhD in leadership communications with her deep expertise coaching high profile leaders around the world and her 15 years as an opera singer to create highly practical and engaging development experiences.
This session will be a practical workshop based on Louise's latest research from her soon to be released book Gravitas focusing how to build trust and respect in an increasingly complex world. Louise has a particular passion for supporting women in their careers to feel more confident and be heard.
lunch
speaker
Aminata Conteh-Biger
i am enough
Aminata, author of Rising Heart, will share on restoring dignity to humanity and the power of 'I am enough' as a women leader. Aminata's story is one of thriving from extreme adversity. Aminata has channelled her experiences of being abducted and held captive by the rebels in Sierra Leone during her teenage years to creating the Aminata Maternal Foundation. The work funded by the foundation is saving lives every single day by promoting better education and health practices for women giving birth back in her home country.
part three
panel
Executive Panel
what comes next?
An interactive panel Q&A getting real on how to create the change required. Including case studies and practical wisdom from the panel who have faced on overcome many of the challenges we have discussed during the day.
final keynote
speaker
Megan Dalla Camina, Founder and Global CEO of Women Rising
women rising
Megan is well versed on the challenges and opportunities presented to women in multinationals from her time at IBM, PwC and GE. 15 years on Megan is one of the world's leading experts in women's leadership, empowerment and well-being. She leads a global movement called Women Rising, that over 500 organisations, close to 7,000 women, and 750 male allies in 37 countries have benefited from.
During this session Megan will share practical insights from her latest global research The Voice of Women at Work 2023, as well as her best advice about how we can individually and collectively create a gender equal world. She will draw on her extensive coaching expertise to guide all attending through a process to establish a motivating and actionable pathway forward.
whitespace
facilitators
Dani Matthews
Rich Hirst
reflection time
Facilitated session to reflect on key insights from day and put in place action plans and commitments to yourself, your boss and your loved ones.
What are your key insights and learnings from WIM 2023 ?

How can you apply these insights to your job immediately to increase your impact?
Where are there opportunities to experiment to fast track your career progress ?
When will you share your learning and actions with your manager and/or team ?
Why are you most engaged and excited about applying learnings from today?
summit partners
Get in touch to become a WIM Summit partner. Learn more about sponsorships options below in our FAQ section.



frequently asked questions
We're here to help. Can't find the answer to your question? Get in touch here.
How do I get to WIM 2023?
Map: coming soon
Parking: coming soon
Public Transport: coming soon
Be Sustainable: We highly recommend organising car-sharing or public transport to minimise your impact on the planet.
Who can attend WIM 2023?
Women in multinationals, male allies, DEI champions, plus the local CEOs and HRDs of foreign owned companies.
CEO & HRD* members of the Abundium community receive a complementary seat.
*only HRDs with a paid HR leadership subscription.
I don't work for a multinational, can I attend WIM 2023?
To ensure all those attending get a true peer experience, you must work for the local operation (ANZ) of a multinational company with a head office overseas.
What defines a 'multinational'?
A 'multinational' is someone who works for an organisation that is foreign owned and based in Australia and APAC region.
How should my company choose who attends?
We suggest you select one or two people from each of your functions to attend WIM based on those that have expressed their desire
or
demonstrated
potential
to move
into
the local
country leadership team or
in
to a role
with your organisation
overseas
. This approach promotes cross functional collaboration and relationship building, which is key to success as a country leader.
How does WIM 2023 compliment our in-house programs?
WIM provides women leaders in multinationals with access to insights &
experiences of global thought leaders, multinational CEOs, & peers
outside their company and industry. This diversity of thought &
wisdom is key in a rapidly changing world where the solutions to
organisational challenges do not often exist within the walls of the company.
What if I only want to come to a few sessions?
WIM is designed as a full day experience, so we encourage you to attend the whole day, however if you need to miss a session that is at your discretion. Tickets are for the full day only, we will not be selling tickets for individual sessions.
Will there be an WIM online offering in 2023?
No, WIM 2023 will be a completely live experience however attendees will have access to recordings following the summit.
How can I apply to sponsor WIM 2023?
We're so glad you asked! We have 3 tiers of sponsorship available, email events@abundium.com to learn more.
How can my company or I apply to speak at WIM 2023?
You can
get in touch with us at
events
@abundium.com
Can I get my ticket refunded?
Tickets are not refundable but you can transfer them to anyone of your choosing as long as they meet the attendee criteria (see 'who can attend').
Note CEO & HRD complementary tickets are non-transferable.
How are you addressing and representing First Nations people at the event?
Abundium acknowledges the Gadigal people of the Eora Nation as the Traditional Custodians of the land where the event will take place.
We will work to ensure the Summit recognises and respectfully upholds inclusive cultural protocols.
Sources for stats: 51% of Australia's population is female (source) | 60% of all under- and post-graduates are female (source) | 18 number of female CEOs in the ASX300 (source) | 49 Australia's global rank by female economic participation (source) | 23% gap between male and female pay in Australia (source) | 200 years to reach gender equity on income (source) | 50% of women said they would leave their organisation if their employer doesn't invest in their career (source)